Castor-class repair ship

This buoyvessel was originally built for the Gouvernementsmarine, and was commandeered by the navy in 1939 to be rebuilt as a repair ship. Commissioned as such in September 1939, she was attached to the Naval yard in Soerabaja. Scuttled there in March 1942.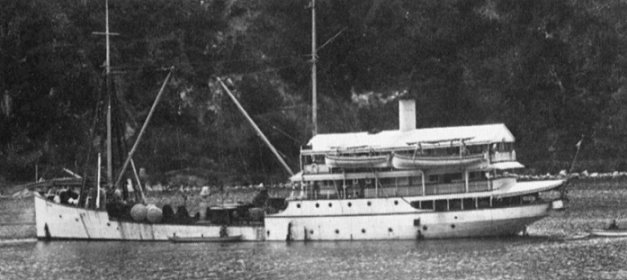 Castor at anchor in Gorontalo Bay, Celebes (Sulawesi), ca. 1921
Construction details
Name
Castor
Dockyard
Marine Etablissement, Soerabaja
Laid down
Launched
July 4 1914
Commissioned
October 7 1915
History
Scuttled in Soerabaja March 2 1942, but raised by the Japanese and commissioned as a salvageship* in 1943. Mined June 28 1945 and beached southeast of Jizo Saki. Refloated and probably scrapped under the name Osei Maru in Japan.
* According to the US Navy Chronology, Osei Maru was a cableship.
Specifications
Displacement
670 tons
Crew
43
Dimensions
53,80 x 3,40 x ?
Armament
-
Propulsion details
Boilers
-
Machinery
2 dieselengines *
Performance
500 hp
Max speed
11 knots
Bunkerage
132 tons oil
* The diesels were of Dutch origin. The delay in delivery meant that the ship remained at the dockyard longer than planned