Rigel-class

This ship was built for the Gouvernementsmarine, but could also be used as a large minelayer after some small modifications. During peace time, she was used as a yacht for the governor-general of the Netherlands East Indies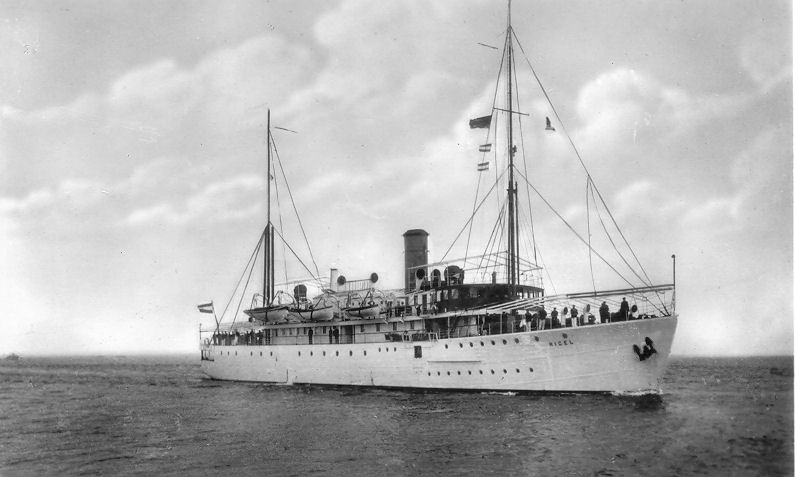 Rigel at sea (collection J. Klootwijk)
Construction details
Name
Rigel
Dockyard
Nederlandse Dok Mij, Amsterdam
Laid down
March 3, 1930
Launched
March 7, 1931
Commissioned
November 6, 1931
Status
Modified for service as a minelayer during neutrality and commissioned as such on October 15, 1939. Sunk as a blockship in Batavia on March 2 1942, but salvaged by the Japanese in March, 1944 and partially repaired. Found in Batavia (Jakarta) in 1945 and returned to the N.E.I. government. Transferred to the Indonesian navy in 1951 and renamed Dewakembar (also: Dewa Kembar). Still under repair in Soerabaja in 1952. The plan was to commission her as survey vessel. Fate unknown, presumably scrapped.
Specifications
Displacement
1378/1631 tons
Crew
63 - 67
Dimensions
67,50 x 11,04 x 3,06 m
Armament
2 x 75 mm L/40 Krupp
2 x .50
Mines
150
ASW
Rigel had Asdic from early 1942.
Radar
-
Propulsion details
Boilers
2
Machinery
2 Triple-expansion-engines
Shafts
2
Range
2200 miles at 10 knots
Bunkerage
197 tons coal*
Performance
1400 hp
Maximum speed
12,7 knots
* The rebuild of 1952 also included converting her to an oil-fired ship